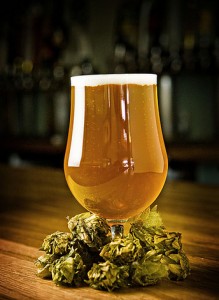 Thanks to the beer tracking app Untappd, I was able to log all of the new beers I've tried this past twelve months, along with ratings, photos, and detailed notes when the beer was motivating enough to make the effort. Yeah thanks, thanks for turning me into even more of a hopeless beer geek than before...Oh what am I doing, friends often ask me at the bar. Oh nothing, just taking a selfie with this beer like I'm a got-damn teenage girl on Instagram, don't mind me.
The best craft beers I tried in 2015

:

15. Russian River, Pliny the Elder
This was my first year trying a Pliny. It's not my favorite double IPA, but it did live up to the hype. Now if only I can make a trip down to Cali this spring for a taste of the Younger!
14. Founders, Kentucky Breakfast Stout (KBS)
Another super hyped brew that met expectations. I could drink this all year around if it was cheaper and easier to find. Still chasing the CBS whale though.
13. Ale Smith, Vietnamese Coffee Speedway Stout.
Regular Speedway is a ladies man of a stout and the Vietnamese version is a real panty dropper.
12. Bissell Brothers, The Substance.
This should be at the top of your list of regular IPAs to try if you haven't yet.
11. Grimm, Gradient
A black currant sour that is a perfect way to introduce noobs to sours and for those that can't handle super tart to expand their horizons with. Also try everything Grimm you can get your hands on. They jumped into making my short list of favorite brewers this year. I say brewers not breweries because they don't actually have a brewery building of their own, they travel around the NYC area and other breweries happily let them rent temporary space and equipment because they make beer magic. That's the happy couple that founded Grimm pictured below.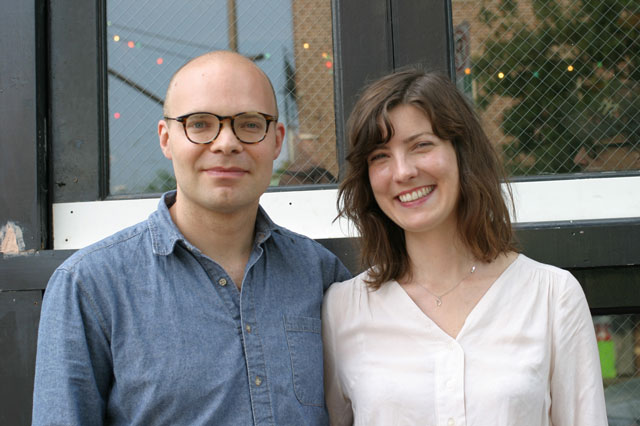 10. Laht Neppur, Hot Chocolate Strawberry Porter
In a year full of odd flavored beers, that often didn't work, or didn't taste like their titles; this one is everything you'd hope for. Laht Neppur is from middle of nowheresville Waitsburg, WA. I had the pleasure of trying it at one of my favorite beer bars in Portland, OR, The Horse Brass pub. Not the actual picture below but believe me it tasted like that looks.
9. The Bruery, Autumn Maple
So many flavors and yet so well balanced. This is the perfect holiday night cap for me. With an abundance of beers listing "maple" in their titles and coming up short with actually providing maple flavor in the beer, this one stands out as the exception.
8. Tree House, Julius
Unfortunately not as good canned as on draft in my experience. The first time I had this beer on tap it must have been super fresh. I've never had an IPA as good before or since. But I've had it several times since from a can and it wasn't quite as good, I'm talking like a 9 instead of a 10. And no I haven't tried King Julius yet. And yes if you can help make that happen I will love you forever.
7. Stillwater, Of Love & Regret
The only saison to make my list, but its a killer I promise you. I enjoy a good saison from time to time but not many I've tried can pack this much flavor and still match its drinkability.
6. Victory, Kirsch Gose
Want to introduce a non-gose drinker into this world? Ease them in with this beautifully drinkable sour cherry. Yes I put a cherry flavored beer in my best of the year list, and no I'm not ashamed. This was my favorite backyard beverage this past summer.
5. Ninkasi, Noir
This is all I want to drink this winter. Okay that's not true, but if I could only drink one beer all winter long this would be my pick. It's a smooth operator. Props to the Kings of Eugene, great job you dirty hippies!
4. Two Roads & Evil Twin, Geyser Gose
I guess there is something about Icelandic moss. There isn't anything else like this brew, and I'm really hoping they do this collab again next year.
3. Spiteful, God Damn Peanut Butter & Jelly Pigeon Porter
This is like dessert when you get to pick out the birthday cake customized with exactly your favorite flavors. Sorry Bourbon County, Sorry Half Acre Daisy Cutter (an awesome ale by the way), this was the best beer I had on my trip to Chicago this year.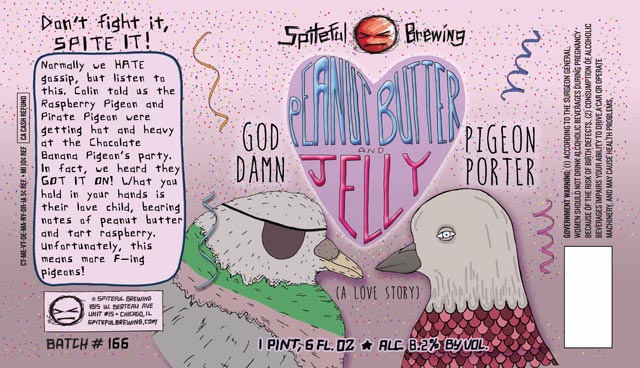 2. Other Half, Mosaic IPA
If you don't know Other Half yet, don't worry, you will. They're quickly becoming a hot topic around the country, and are the brewery that I get asked about for trades from NYC the most often. All Green Everything is their trendy one, but to me and my local beer snob buddies Mosaic is their gem.
1. Fremont, Barrel Aged Bourbon Abominable
2015 was the year of barrel aged everything, a trend I don't think is going anywhere anytime soon. This was my favorite of the year across all categories. Fremont has bumped out Elysian this year as my new #1 brewery in Washington, and is quickly becoming one of the best in the country.
The worst craft beers of 2015
8. Anderson Valley, The Kimmie, The Yink, and the Holy Gose
I know many people love this... But I believe those people would be happier drinking cheap sparkling wine than beer.
7. Moody Tongue, Caramelized Chocolate Churro Baltic Porter
I hate, hate, hate, when beers promise all these bold delicious flavors and come up dry as a bone. This tastes like muddy water.
6. Shipyard, Melon Head
I like fruit beers. I know a lot of people don't, but I have no shame if they're made well. This is a child having too much fun mixing shit at the soda fountain and then they add something really gross to it like milk, or they pee in it.
5. Founders, Rubaeus
KBS was in my best of list. Founders makes an arsenal of exceptional brews. This is not one of them. This is raspberry pancake syrup.
4. Stone, Arbalest Bourbon Barrel Belgian Pale
For those that think Stone can do no wrong I give you Arbalest. By far the worst barrel aged beer I've ever tried.
3. Narragansett, Allie's Doughnuts Double Chocolate Porter
The sad thing is I bet Allie makes bomb doughnuts. Narragansett, please stick to making good cheap lagers, thanks.
2. Charles Wells, Sticky Toffee Pudding ale
No its not. It is in no way shape or form anything that even faintly resembles sticky toffee pudding...
1. Baxter, Ceremony tea infused IPA
Not just the worst beer I tried this year but definitely over-all worst of all time. There is nothing about this beverage, I hate to even call it beer, that is IPA like or tea like. It tastes like the face of disgust. I brought this beer to a blind tasting beer party game and it lost in the first round to a mediocre cider...